Padahal 20-nya juga masih lama. Februari ke Agustus, ya ada lah enam bulanan. Masih sekitar enam bulanan lagi.
Waktu usiaku masih 16-18, aku sering nanya ke temen-temen yang umurnya udah 20. 'Gimana sih, rasanya udah 20 tahun?'. Mayoritas mereka pasti jawab, 'Ya gitu we biasa aja.'
BOHONG.
Nggak.
Menyentuh usia 20-an itu nggak ada 'biasa aja'nya. At least, buat aku.
Enam bulan menuju umurku yang ke-20, banyak hal yang belum pernah aku alami sebelumnya. Most of them are doubts. Doubts. Doubts. And questions. I do question simple things in everyday life, but rasanya hal-hal yang aku pertanyakan belakangan ini jadi beda aja, gitu.
1. Do I have the capacity to do great things?
I don't know. I really don't know. Great things takes the effort. The time. The will. Do I have it all?
2. Am I making right choice?
I intended to join the students' association in my campus. But I have no idea by choosing that choice means I have to left
my former job
(which is, now, I know, is so PRECIOSUS and I am so LUCKY to had that job with values I get.)

3. Is it normal for people to depend on some kind of medicine to hang on the edges of life?
I mean like, seriously. Kegiatan orang jaman sekarang kok banyak-banyak amat, dan olahraganya jarang. Masih mending sih daripada yang gatau batasan diri lalu maksain sampe sakit sebulan (hahahahahaha makasih loh my immune system). But the last thing I know, ternyata pada kuat-kuat begitu minum suplemen yak? Apakah minum suplemen setiap hari itu wajar buat bertahan dari kesibukan?
4. Am I able (and ready) to build a (new) relationship?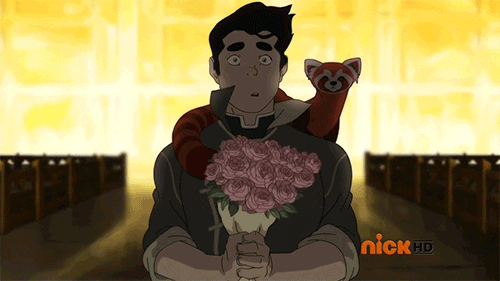 Lol. Karena kok aku rasanya nggak siap ya banyak menyesuaikan diri sama orang lain. Rasanya nggak siap bikin pengorbanan untuk orang lain. Masih pengen egois. (Terus sekarang ngecengin orang eh begitu direspon positif malah akunya yang bingung. HAHA. Maaf. :'))
5. WHY PEOPLE ARE SOOO MAAAD?
Like seriously, everywhere. Rasanya kayak yang susah aja gitu berbaik sangka. Rasanya susah aja ngeliat kenyataan yang ada di depan mata. Kayaknya lebih enak denger omongan orang yang belum tentu bener.
6. Should I lower my standards, or they should upgrade theirs?
Ketika ngerasa nggak cocok sama lingkungan 'baru'. Well yeah,
+Yopi Fardilah
once asked this too. I'm not alone yeay.
7. What should I do now?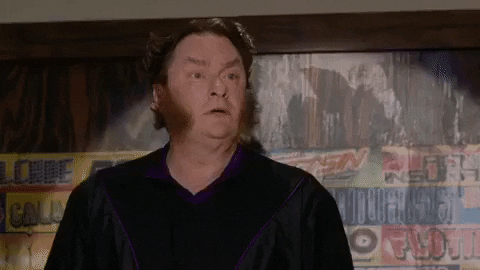 If only I could take test for ADD or some kind of short-term memory disorder, I might should've take it. Karena yaAllah, kadang udah nulis plan seharian itu harus ngapain aja, eh jadinya lupa and I do a whole different things instead. (Bahkan saat plan-nya baru ditulis setengah jam yang lalu)
8. Why do I forget things easily?
Meanwhile adikku yang laki-laki (kelas 3 SD) bisa inget pengalamannya waktu TK, I can't even remember when was the last time I texted my ex. Lol.
9. Should I learn to do 'basa-basi' kinda thing?
Karena entahlah, I don't see the point of basa-basi. Menjaga perasaan orang lain? Biar kalo udah lama ga ngobrol tetep enak kalo mau minta tolong?
Why don't try something harder like, maintaining the something-ship/hood itself?
10. Should I read more codes?
Karena ya balik lagi. Aku nggak suka basa-basi. Kalau mau a ya bilang aja a. Mau b ya bilang aja b. Karena aku kandel beungeut (gak gampang malu) jadi ya ditolak juga b aja. Mungkin aku aja yang terlalu kandel beungeut, karena orang lain kok sukanya kode kodean :(
11. Should I say my feeling out loud or just keep it for myself?
Growing up, aku selalu punya banyak temen di sekeliling. Literally. Karena ya, tinggalnya satu atap bareng-bareng, ratusan kepala. Dan aku selalu cerita, hampir ke semua orang. Tentang apapun. Jadi, ya kalo naksir cowok juga nggak pernah bisa diam-diam. Minimal sekamar tahu, lah. (Dan surprise, lalu cowoknya tahu. Highschool dramas.)
Waktunya tinggal di kamar sendirian, rasanya aneh aja kalo cuma cerita ke beberapa orang. Tapi seru juga sih, ngecengin yang not-so-secretly-ngeceng. Campus dramas. 😂
12. Why people find it a shame to ask for other's help?
Manusia itu makhluk sosial, ya udah sewajarnya bantu-membantu. Dalam batas wajar. Kalo ada yang minta bikinin fanart atau translate-in satu chapter buku gratis mah, bye ajalah.
13. Why most men I've met don't cook?
MEMASAK ITU BUKAN MASALAH GENDER. Masak itu survival skill. End of discussion.
14. Why do I get bored easily?
I do things randomly from A to Z. I just can't do one thing at a time. That's all.
15. Why it is so hard to connect with neighbors?
6 tahun nggak tinggal di rumah. I don't particularly know anyone. I'm a lone wolf. Lol.
17. Do I decide things too soon?
At this rate, I don't even know anything anymore. Aku anaknya impulsif, seringnya nggak pikir panjang. Kadang kalau udah melakukan sesuatu, kepikiran 'did I do right thing?' nya teh ya kapan-kapan we. Bukan tauladan pisan sih emang :(
18. WHAT IS MY PASSION, REALLY?
Karena rasanya aku anaknya seneng-seneng aja ngapain pun. Mix and matching clothes, corat coret ala-ala, bikin gambar/foto, edit foto/video, nulis, bikin makeup yang aneh.. Dan nggak ada yang bener-bener bikin aku capek. Karena kalo udah capek mah ya capek aja, gak ada hubungannya sama kegiatan yang dikerjain.
Capek sih kalo ngitung. :(
19. What to achieve in life?
Karena sungguh, apa aja bisa diraih. But unfortunately, you can't have it all. That's what I learned this past year.
But you know, people are not the man of their words. Because they change their mind. I can change mine, too. This question might not be relevant in the next six month. But who cares? And that's a good thing. Because I might figure things out.
Or you want to help me to figure things out? Please.