We all know. Being in a heartbreak never gets easier. The pain never gets lighter, but it does heal. With another love you found.
Tapi sebenernya setelah putus lalu sedang asyik-asyiknya menyendiri dan melakukan hal-hal yang aku suka, aku malah merasa malas pacaran lagi. Kadang aku berpikir buat apa sih berbagi kisah hidup sama orang lain, sampai harus menyesuaikan diri lagi? Males banget. Lagian hidup sendiri dengan aturan diri sendiri aja udah asik, kok.
The Answer: Well, you are able. But you'll never be ready unless you're in it.
Love is unexplainable.
Di postingan tersebut, aku bilang aku lagi ngecengin seseorang. And guess what, orang itu bukan pacarku yang sekarang. Life is indeed complicated, but that's the beauty of life. Alurnya lebih rumit daripada film Murder on The Orient Express. Susah banget ditebak.
Love comes at the least you expected it.
Saat aku udah nyerah ngecengin orang dan males-males PDKTan, eh tiba-tiba aja ada orang yang bercandain terus akhirnya deket beneran. Turns out, it was same for him. Dia pun udah males deketin cewek, udah 3 tahun ngejomblo. And boom. Bahkan kita nggak tau apa yang terjadi, tiba-tiba jadi nyaman aja.
Love makes you understand.
Awalnya aku nggak ngerti kenapa sih orang kalau lagi jatuh cinta itu pengennya memberi segala hal yang ada di dunia buat pasangannya? Now I understand. Because seeing your loved ones smile is what makes your heart full. Yes, human is that complicated.
Awalnya aku nggak mau berusaha terbuka dan mendengarkan keinginan D, but he has the heart as wide as the ocean. Dia memperlihatkan bagaimana rasanya didengarkan dan benar-benar diperhatikan, hingga akhirnya aku merasa special. The feeling of being special is amazing. Aku merasa bisa menjadi versi terbaik dari diriku.
Dan aku ingin dia merasakan hal yang sama. Well I'm trying.
Love makes you better.
In so much ways. It sounds cliche, but it is. At least, I feel it that way. Kalau hariku terasa buruk, aku bisa mengingat hal-hal seru apa aja yang pernah kami lewati dan sedikit-banyak itu membantu pikiranku lebih tenang. Mood membaik, jadi lebih produktif.
Aku bukan tipe orang yang mudah cair dalam bersosialisasi, aku nggak hebat dalam berteman. But he insisted me to be one. Dia nggak memaksaku untuk berteman dengan caranya. Dia membantuku untuk menjadi teman yang baik dalam versiku.
Kata orang, cinta aja nggak cukup buat hidup. But guess what? It keeps you alive.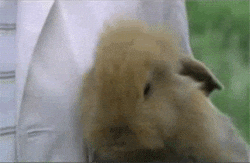 Kalau sekarang ini kamu lagi mengalami rasa sakit hati karena putus, mungkin tulisan ini kayak hoax buat kamu. Nggak apa-apa, aku pernah ada di fase yang sama. Tapi aku tahu kamu bisa melewati fase ini dengan caramu sendiri. Sampai akhirnya satu cinta yang tak terduga; yang membuatmu lebih baik, akhirnya datang.
Be ready for it!
Thanks for reading!
❤,
— Safira Nys